Jenanne, Office Manager
"The best part about dentistry is the transformation a patient makes as they decide to do something comprehensive with their teeth. The confidence and self-esteem a patient gains is amazing to watch! And, I really love being part of a team that genuinely cares about making patients happy.
Dr. O'Donnell is an excellent dentist, and he is very gentle while completing your treatment. One patient of ours had tears in her eyes when she saw the gorgeous veneers we used to replace her damaged teeth. All she does now is smile!"
Jenanne has been with our team since 1989, and our patients appreciate her caring and compassionate touch. When not with her dental family, Jenanne spends as much time as possible feeding her passion for SEC football, trying new recipes, and caring for her two grandchildren.
---
Heather, Dental Hygienist
"I love the one-on-one relationships that I develop with our patients. Over time, the trust grows and it's very rewarding. Plus, the camaraderie among the staff is wonderful, and our office is such a beautiful, historic house - it's a great place to come to everyday.
I also love how this practice focuses on patient care and needs. If you are a patient experiencing anxiety with your dental care, we want you to share your concerns with us… we will acknowledge them and help find a solution. One of my favorite patient moments was helping Dr. O'Donnell with a comprehensive cosmetic treatment that not only gave the patient a beautiful smile, but also helped him find a sense of confidence."
Heather's caring and compassionate attitude has been a cornerstone for our practice since she joined us in 2004. In her free time, she enjoys entertaining and spending time with her family and friends.
---
Michelle, Dental Hygienist
"I feel I have the best job! I am excited about work everyday. I love caring for patients, providing high-quality services, and establishing life-long relationships. The goal of our team is to always provide optimal dentistry in a caring and painless environment. I will do my best to make you comfortable and relaxed. Rest assured, you are always in control of the situation.
I have so many fond memories of my career in dentistry; I truly enjoy the time that I spend with my patients and my team. It is a great feeling to help people take care of their smile and teach them about dental health."
Michelle holds an A.S. degree in Dental Hygiene and brings over 26 years of experience to our practice. Some of her personal interests include exercising, running, gardening, fishing and cooking.
---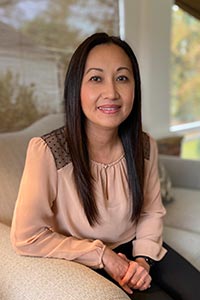 Jennifer, Dental Assistant
"It's very rewarding to see the renewed confidence patients have in their smiles, and that comes from proper dental care and patient education. This practice has such a dedicated team of professionals, and I really love expanding my knowledge of cutting-edge dental techniques and procedures.
Many people – young and old – have a fear of the dentist. Our office will take every step to alleviate any anxiety you may have concerning our procedures and the health of your teeth. We understand what it's like, and we know how important it is to be put at ease."
Jennifer has been Dr. O'Donnell's full time Dental Assistant since 2006. Her sensitivity and dedication to patient comfort has been invaluable. When not at the office, she enjoys fishing, swimming, traveling and spending time with her family.
---